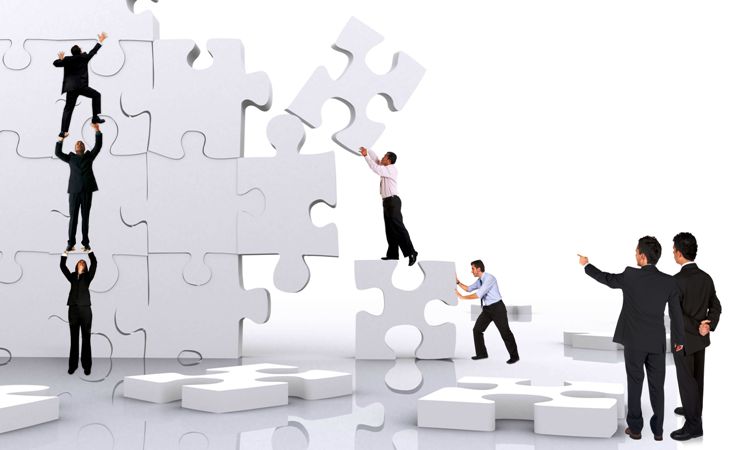 Plutous addresses the manpower needs of your organization in three distinct ways:
Supply of Plutous Contract Personnel.
Evaluation / Assessment of your Existing Employees.
Recruitment of permanent staff to your organization.
Plutous is able to provide a range of experienced personnel on short or long term contract to suit your business needs. Advantages in using Plutous to meet your manpower needs are:
Personnel are contracted on an as needed basis.
Personnel are subject matter experts in the required disciplines.
Personnel have access to shared resources such as non-proprietary Plutous developed training materials.
Minimal administration burden as issues such as travel, visas, work permits, expenses, taxation and medical insurance can be taken care of by Plutous on an as needed basis.
Plutous supplies experienced personnel so as to meet the requirements of your organization in a wide variety of disciplines including:
- Process / Operations Technicians
- Maintenance Technicians (Electrical, Instrumentation and Mechanical)
- Technical Instructors
- English Language Instructors
- Safety, Health and Environment Instructors
- Computer / I.T. Instructors
- Workplace Mentors and Assessors
- Curriculum Developers
- Training Coordinators
- Training Center Managers
- Technical Authors
- Engineers (Chemical, Civil, Electrical, Mechanical)
- Senior Level Managers
- Control Room Panel Operators
Plutous guarantees the performance of its personnel; if the individual does not perform as well as can be reasonably expected then Plutous will identify and resource a suitable replacement at no additional cost to your organization.
Irrespective of whom we supply, Plutous goes through the following recruitment process in order to assure that the individual has the necessary skills and experience required to meet the objectives of your organization.
Evaluation / Assessment of your Existing Employees
Plutous has the skills and expertise to assess your existing employees in the workplace with a view to determining if there are any gaps in knowledge or skills. Utilizing this process allows your organization to maximize the effectiveness of your training budget and prioritize and target training towards only those that need it.
Personnel Recruitment
Whether you are looking to bring in a trainee or an experienced employee to your organization,
Plutous can assist you in the recruitment process. Plutous can assist your organization by:
Defining competencies based on job description and task analysis.
Handling administration issues surrounding advertising, candidate response packages, applications and gathering of resumes, references and certificates etc.
Candidate testing using internationally recognized technical test batteries or professional employee selection testing.
Candidate selection and short listing.
Interviews based on knowledge, skills and behavioral attributes against organizational requirements.
Providing training in areas of cultural awareness and project orientation.

Our Services
Human Resources
Manpower Recruitment & Supply of Engineers, Supervisors, Superintendents, Managers, Experts & Specialists
Manpower Recruitment & Supply
RECRUITMENT -Candidates Global Services, for prospective candidates wishing to join us working in contracts positions, supporting our Clients Projects We accept CVs and Speculative job applications from professionals in all Specialist & Expert Project Disciplines (Mechanical, Electrical, Instrumentation & Controls, Piping, Structural, Architect, Civil, Site Manager, Construction Manager, Project Manager, Program Manager, Commissioning Manager, Installation Manager, Systems Completions Manager, Facility Manager, M&E Roles, Maintenance & Preservation Roles, Materials & Spare Parts Roles, Inspectors, Contracts & Commercial Roles, SCM & Procurement Roles, Buyer, Expeditor, Traffics & Logistics, Quality Roles, HSE Roles, Import-Export, Document Controller, IT Roles, Analyst, Budget, Financial, Cost Control Roles, Co-ordinator, Supervisor, Superintendent, Estimator, Quantity Surveyor, Finances, etc...
Companies & Clients Projects Global Services
Provision of Global Services for Permanent/Direct and Contract staffing at competitive rates.
Provision of Core Teams/ Crews of Professionals, Specialists & Experts to:
New Projects Sites for Start up & Commissioning, for Maintenance/ Preservation Protection, Inspections.
Bottlenecked Operating Plants, for Inspection & Audits, Business Process Improvement, Optimisation
Non-Operating Idle Plants for De-commissioning & Dismantling
Testing, Operations.
Others...
Training Programs; Apprenticeships Pilot Schemes in Skills Development.
Provision of in-depth understanding of Capacity Building Techniques and Key Drivers in Training & Development. Building on this understanding.
Design & Roll Outs in Partnerships With Governments, Industry, Trade Bodies, Technical Colleges, Institutes, Polytechnics & Universities.
IT Technical Assistance – CMMS Implementation for:
Materials & Maintenance – SAP, Maximo, …etc
Fleet Management & Tracking, Transportation
Warehouse & Logistics – Supply Chain
CMS Completions Preservation Maintenance Modules
Others
International Trade Fairs, Business Road Shows & Workshops, Trade Shows Exhibitions, Conventions, Expos, Seminary, Conferences.