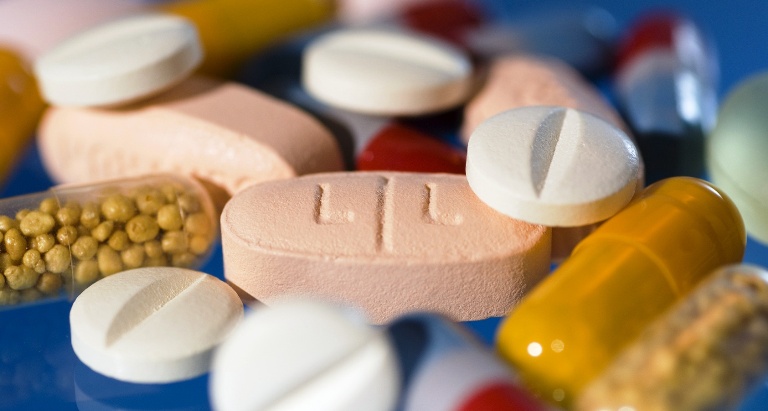 Plutous Phama manufactures all kinds of OTC Pharma drugs of kinds - Alleopathy, Homeopathy & Ayurvedic.
Plutous Pharma complies with all domestic and international certifications for local market as well as international market. Below is jist of the present scenario of Indian Pharma Industry.
Summary
India has attained global leadership in the manufacture of generic drugs following the modified drug patent law, which came into effect in 1970. This law permitted Indian drug manufacturers to reproduce branded drugs through novel methodologies without running the risk of patent violations. Since then, Indian drug companies have shown immense progress in reverse engineering techniques.
Globalization has enabled India to become the largest and cheapest producer of major drugs for critical ailments such as AIDS. Drugs manufactured in India have come to be the lifeline for developing nations in Asia and Africa, and an essential alternative to expensive treatments in developed countries such as the US and in Europe.
Primarily driven by the objective to provide indigenous and affordable health care amenities to its large population, the Indian government implemented amendments to the existing Patent Act in 1970. The amendment provided patent protection only to drug manufacturing processes and not the products themselves. This move curbed the expensive monopoly of international drug manufacturers in the Indian market by permitting domestic manufacturers to reverse engineer branded drugs through novel methods of synthesis. The stipulation was that the generic drug should exhibit bioequivalence to the branded drug. This critical development was a shot in the arm for the Indian pharmaceutical industry, which proceeded to flood the market with reliable generic drugs for various maladies such as heart disease, diabetes and AIDS. The Indian population benefitted from affordable allopathic treatment for most common ailments.
With the advent of globalization and development in infrastructure, India started to export generic drugs to markets overseas and has, since the last few years, emerged as one of the major generic (allopathic) drug producers of the world. In developing nations such as the African countries, affordable generic drugs made in India provide relief to patients of AIDS or cholera. Indian drugs are also an affordable alternative to expensive medical treatments in developed nations such as the US, where the population is in need of readily available solutions for chronic ailments such as diabetes and cancer.
India's ability to successfully fulfill the varied demands of both the developing and developed worlds stems from three main factors:
' Highly educated and technically sound work force
' Sizable local population with high demand for treatment for almost all kinds of ailments
' Availability of energy and other raw material inputs at low costs
India sells indigenous generic drugs, APIs (Active Pharmaceutical Ingredients), intermediates and injectables to other developing countries as well as developed nations at more affordable prices compared to the western pharmaceutical innovators. Continuous progress in the pharmaceutical sector, bolstered by industry-friendly patent laws, supported the growth of various domestic drug manufacturers. For instance, one Indian pharmaceutical company is currently the world's largest manufacturer of antiretroviral drugs (ARVs to combat HIV/AIDS) and provides affordable treatment for the AIDS-infected population in African and Asian countries.
The exponential growth of generic drugs manufacturing in India called for more stringent monitoring in order to ensure compliance with the certification processes of developed nations. Moreover, the global pharmaceutical industry also witnessed several changes. Perhaps, the most important of these is the introduction of the intellectual property law in the global trading system in 1995. TRIPS (The Agreement on Trade Related Aspects of Intellectual Property Rights) ruled in favor of the manufacturers' rights to patent their drugs, and applies to all the members of the World Trade Organization (WTO). Since the implementation of TRIPS was to have a huge impact on generic drug production, the majority of developing nations including India were granted a ten-year transition period in which to ensure compliance. India and other developing nations were permitted to continue development of generic drugs until 2005. Least developed countries have until 2016 to effect compliance.
Several international bodies certify drug-manufacturing units based on audits and tests of conditions followed by the manufacturer.
(1) Good Manufacturing Practices (GMP)
a) WHO-GMP
This is applicable to developing nations. In India, the Central Drugs Standard Control Organization (CDSCO), part of the Indian Ministry of Health & Family Welfare, undertakes inspection of manufacturing units and awards the WHO-GMP certification. Functions such as licensing of drug manufacturing, sales establishments, and drug testing laboratories are executed by the respective State Drugs Controllers. The Indian government is contemplating a centralized modus operandi for issuance of WHO-GMP certificates to drug-manufacturing units.
b) Current GMP (cGMP)
This is enforced by the US FDA or the EU-GMP (the European Union's GMP). Compliance with cGMP standards requires further development in the infrastructure of drug-manufacturing units, which implies massive economic burden on small- and medium-scale enterprises (SMEs). In order to be able to market generic drugs in the US, it is essential for manufacturing units to comply with cGMP regulations. With its advanced technical knowhow and constant developments in the field, India has the largest number of generic drug-manufacturing plants approved by the US FDA outside the US.
(2) International Organization for Standardization (ISO)
ISO is a non-government organization. It collaborates with the WHO for harmonization of regulations and public policies. ISO does not audit or assess the management systems of organizations. Auditing and certification of management systems is undertaken independent of ISO by more than 2,500 certification bodies active worldwide.
(3) Other International Drug Regulatory Bodies
Indian pharmaceutical companies have secured international regulatory approvals for their plants from many other globally recognized agencies such as MHRA (UK), EMEA (European Union), TGA (Australia), MCC (South Africa), and Health Canada.
Over the years, India has established itself as a leading manufacturer and provider of generic drugs in the global market. India has been able to maintain the highest standards of purity, stability and International Safety, Health and Environmental (SHE) protection in the production and supply of generic drugs. Despite the implementation of TRIPS and other regulations pertaining to product and process patents, Indian pharmaceutical manufacturers are well poised to retain their global footprint. With immense support from the Indian government and extensive collaboration with academic institutions for research and development in the fields of chemistry, biochemistry, biotechnology and medical sciences, Indian pharmaceutical companies are making rapid progress in the innovation of new drugs.
Quality Control Policies for Drugs Manufactured in India
Drugs manufactured in India account for over 10% of the world's total pharmaceutical output volume. A phenomenal growth in export of generic drugs has necessitated the strict monitoring of quality control by the Central Drugs Standard Control Organization. Strategies adopted include mapping regions in India where spurious drugs are peddled, a whistle-blower scheme for informers who alert authorities on counterfeit drugs, tightening up of industry standards and increasing the personnel monitoring drug quality. At the global level, the Indian government is active in calling for a resolution to the dispute between developing and developed countries on matters of intellectual property (IP) rights and public health anti-counterfeiting efforts.
The Indian pharmaceuticals and drugs industry has been progressing immensely in infrastructure and technology base expansion, and product management. Indian-manufactured generic drugs are of high quality, in contrast to the common perception that generic drugs are of inferior quality because they are cheap. As Hans Hogerzeil of the World Health Organization says, "The quality of a product has nothing to do with the brand name."
India is one of the top 20 countries of the world exporting pharmaceutical products to over 200 countries, including well controlled markets in USA, West Europe, Japan and Australia. Globally, India is in 3rd position for generic production volume and in the 14th position for pharmaceutical exports value. The present size of the India pharma industry is Rs. 100,000 crores (US$ 20 billion), with over Rs. 39,000 crores being exported. It is expected to grow to US $40 billion by 2015, growing at 10-14% per annum, according to a recent statement by the Indian Minister of State for Chemicals and Fertilizers.
India has been a destination of cheap essential medicines including antiretroviral (ARV) medicines and recently anti swine flu drugs. Its Patents Act (1970) was amended only in 2005, in accordance with the World Trade Organization (WTO) and Trade Related Aspects of Intellectual Property (TRIPS) obligations. A crucial public health safety measure in this law restricts the granting of trivial patents such as those given to minor modifications of drug formulations. This is a common tactic used by drug companies to extend patents on medicines and a barrier to the availability of affordable medicines. Indian law ensures that patents are awarded to new and innovative medicines.
The Pharmaceutical Policy framed in 2002 is a step up from the oft-modified Drug Policy, to enhance growth of the industry towards international quality. It has abolished industrial licensing for all bulk drugs cleared by the Drug Controller General (India), and also permits foreign direct investment up to 100 percent, except those produced by use of recombinant DNA technology, nucleic acids and specific cell or tissue culture formulations. It gives further impetus to R&D and has set up the National Institute of Pharmaceutical Education and Research.
The Indian pharmaceutical sector has achieved self reliance in many areas, including a qualitative and quantitative increase in the area of research and development. This has led to India becoming a preferred choice for alliance and outsourcing for multinational pharma businesses. At least 10 top Indian pharma businesses have increased R&D expenditure by over 5% of their respective sales turnover, thanks to the fiscal incentives provided to them; this has accelerated their efforts in new drug innovation. Procedures in development of novel drugs, clinical research and drug delivery systems have been modernized.
The Central Drugs Standards Control Organization (CDSCO) 1, headed by the Drugs Controller General of India, implements drugs' quality standards. It has some innovative schemes in place to check the quality, authenticity and efficacy of drugs manufactured in India.
The geographical locations where spurious drugs are manufactured are identified and monitored by CDSCO in collaboration with the Indian Statistical Institute. Personnel are continuously trained in drugs standard control and conduct surveys nationwide to analyze drug samples. Testing facilities have been upgraded and new ones established, funded under the World Bank assisted Capacity Building Project. Central Drugs Laboratory (CDL) Kolkata is the appellate laboratory under the Drugs and Cosmetics Act; it carries out analytical quality control of drugs manufactured within the country as well as those sent to it by the Courts
Schedule M of the Drugs and Cosmetics Rules (1945) regarding Good Manufacturing Practices makes it obligatory for drug manufacturers to comply with its requirements for quality control. State governments keep a close watch on traffic in spurious drugs, and maintain control over the quality of drugs manufactured in the country.
A Whistle Blower scheme has also been set up by the CDSCO. Informers who provide information to designated authorities leading to capture of spurious, adulterated, misbranded or sub-standard quality drugs are rewarded by the Central Government.
Drugs of sub-standard quality are categorized by the CDSCO as follows:
Category A: Spurious and Adulterated Drugs are medicines that are produced to resemble another drug, possibly a popular and widely-selling one. The active ingredients may or may not be present in the product.
Category B: Grossly sub-standard drugs that are made by licensed manufacturers but have major defects compromising drug quality. These defects may occur due to negligence or non-compliance with GMP.
Category C: Minor defects are those defects that arise because of minor variations in quality, due to insufficient pre-formulation development studies, inadequate controls in process by the manufacturer or unsuitable conditions of storage and transport.
In July 2009, the Drugs Controller-General of India (DCGI) added 170 drug inspectors to increase the total number to 200, in an effort to bring regulations in the pharma sector up to par with WTO guidelines.
From October 2009, the DCGI also assumed authority to issue:
WHO-mandated Certificate of Pharmaceutical Products (CoPP) intended to enable importing countries to obtain information about the safety, quality or efficacy of drugs they import from India.
WHO Certification Scheme for Good Manufacturing Practices (GMP) for medicinal products manufactured in India. This scheme was developed in response to the requests of WHO member states as a voluntary/non binding agreement to exchange information on the quality, safety and efficacy of imported drugs.
India is also actively involved in debates at the WTO, over disputes between the developed and developing countries over intellectual property rights and transshipment. Transshipment is a common legitimate tool used for economizing in global trade, by routing shipments through transit hubs. Recent seizures of Indian drug shipments as counterfeit were based on presumed violations of the transit country's patent law. This has fed public misconceptions that generic drugs from exporting developing countries, such as India and Brazil, are of poor quality. India maintains that the term 'counterfeiting' has different implications under IP law and drug regulation. The WHO defines counterfeit medicines to be 'deliberately and fraudulently mislabeled regarding identity and/or source'.
At present, the efforts by the Indian government have tightened up quality control standards in the India pharma sector. The challenge to Indian authorities is to prevent multinational drug companies and developed countries from promoting perceptions of a link between legitimate generic products and unsafe counterfeit drugs; this would undermine access to lawful, safe and low-cost generic drugs in developing country markets.
Manufacturing Process of Drugs in India
Various departments and Ministry divisions oversee the regulation of the drug manufacturing process in Indian pharmaceutical facilities. With the rapid growth of the generic drug sector, contract manufacturing for export purposes has made India a global destination for affordable drugs. This has led to a drive to establish international standards, acquiring of certifications and adoption of Good Manufacturing Practices under Schedule M of the Drugs and Cosmetics Act. In addition to stepping up standards, volume and quality of generic drug manufacturing processes, there is also a shift towards increased R&D activity to devise new drug molecules.
Manufacturing processes in the Indian pharmaceutical industry are regulated by the Central Drugs Standards Control Organization 1 under the guidance of the Ministry of Family Health and Welfare. A network of authorities work in tandem to ensure a plentiful production of quality medicines for the Indian as well as the global market.
The Department of Chemicals and Petrochemicals directs policy planning, regulatory and development issues in the pharmaceutical sector in the context of industrial policy. The Pharmaceutical division of the department handles production, exports, imports, R&D, duty and pricing of drugs. The Export Promotion Cell gathers statistics on exports and imports of drugs and promotes growth of pharma exports.
Matters of industrial policy including patent regulation, drug export and government support to the pharma sector are also handled by the Department of Industrial Policy and Promotion and the Director General of Foreign Trade, under the guidance of the Ministries of Commerce and Industry along with the Ministry of Chemicals and Fertilizers.
Different ministries play a role in regulatory activities, depending on whether the product is a chemical, a biological drug or one based on recombinant DNA technology. Licensing and quality control concerns come under the aegis of the Department of Biotechnology, Ministry of Science and Technology and Ministry of Environment and Forests which co-ordinate market authorization with the Central Drug Controller. The Ministry of Health and Family Welfare scrutinizes affairs of the pharma sector with a focus on public health.

Contract Manufacturing
India is an attractive destination for contract manufacturing outsourced by multinational pharmaceutical companies. Contract manufacturing in India is projected to grow to US $3.2 billion by the year 2015, according to an estimate by the Organization of Pharmaceutical Producers of India. Indian pharma companies are highly established in the chemistry skills such as organic chemical synthesis and process engineering needed for manufacture of generic drugs. Thanks to this, the Indian pharma sector is able to manufacture drugs from all major therapeutic groups using complex manufacturing processes and Good Manufacturing Practices compliant facilities.
The Indian drug industry excels in devising cost effective technologies to manufacture drugs at 40 percent cheaper that those in the Western world. This has made India one of the lowest-cost manufacturing nations in the world. Many Indian companies also enforce premier standards in stability, purity and International SHE (Safety, Health and Environmental) protection while producing and exporting bulk drugs. Indian companies develop superior Active Pharmaceutical Ingredients (APIs) than companies in other developing countries, without infringement of process patents. Large generic drug companies are outsourcing manufacture of off-patent molecules or contracting agreements with innovator companies to manufacture complex molecules that are under patent.
A large number of Indian pharma businesses have sought and obtained international regulatory approvals for their manufacturing facilities from the USFDA (USA), TGA (Australia), Health Canada, MCC (South Africa) and MHRA (UK). In fact, India boasts of the biggest number of USFDA approved plants for manufacture of generic drugs. Many Indian companies have taken WHO GMP approval to enable exports to CIS countries and markets in Asia.
Indian drug companies are further strengthening their position in the world market by focusing on R&D in OTC formulations, phyto-medicines, high growth therapeutic segments and biopharmaceuticals. The swiftly changing trade, economic and intellectual property (IP) situation has resulted in the industry innovating and commercializing novel drugs through pioneering drug manufacturing processes.